​Las Vegas Facial Skincare brings affordable day salon experience close to the Las Vegas strip. Waxing and hair removal at reasonable rates while enjoying being treated like royalty. Leave behind the rushed herd of cattle treatment offered by spas and salons on the strip. Call to reserve a time today: 702-291-1933 (appointments are encouraged)
Day Spa Offerings, Groupon Facial Specials and Coupons :
Facial (Performed by licensed Esthetician)
Hair Removal (Waxing)
Day Spa Treatments
European Facial
Pore Cleansing
Acne Therapy
Microdermabrasion Facial Peel
Anti-Aging Moisturizing Mask


​
Las Vegas Facial Skincare
Day spa facial treatment skincare therapy. 702-291-1933
-115.15261486172676,36.15905249957469,0
Powered by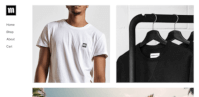 Create your own unique website with customizable templates.